It's no wonder that people refer to China as the 'world's factory', China manufacturing is known for having low labor and manufacturing costs, higher production capability and great market expansion opportunities.
If you've just created your business or have never manufactured in China, it can be overwhelming and confusing.
In this guide you'll learn everything you wanted to know about manufacturing in China including: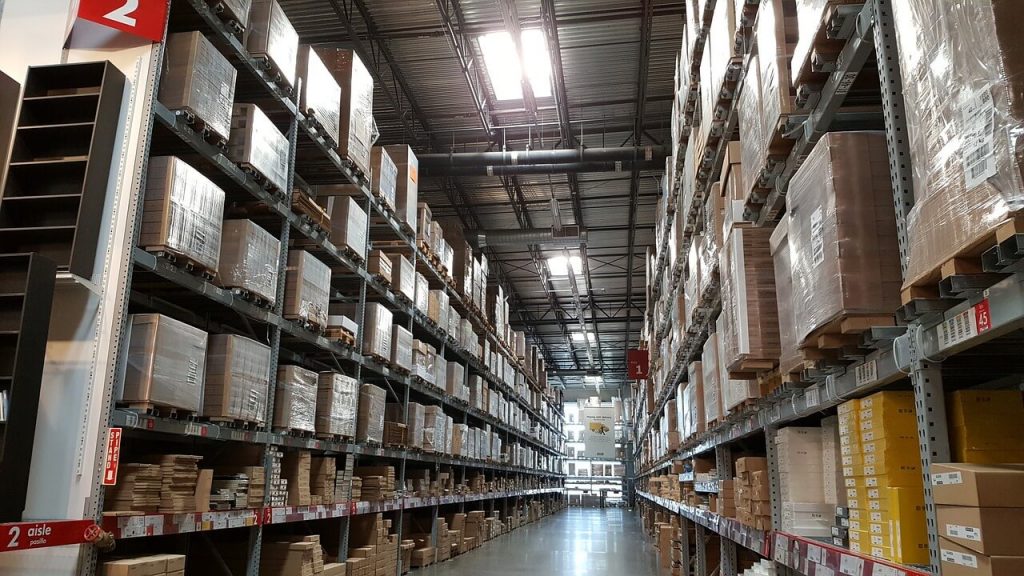 Examples of products that are made in China
China sells more manufacturing goods than any other country in the world, so it's no surprise that they're the leaders in some manufacturing industries.
Here are just some examples of the products you can find being manufactured in China:
Clothing and fashion accessories
Tech accessories and gadgets
Makeup and cosmetics
Phones and computers
Children's toys
Pet supplies
Outdoor and travel products
Advantages and disadvantages of China manufacturing
Before you begin sourcing products from China, there are a number of advantages and disadvantages to be aware of. Having the right supplier is crucial for your success as a business, so you need to make the right decision for your company.
Here are some reasons why you should manufacture your products in China:
Lower production costs – The biggest advantage of manufacturing your products in China is that you can lessen the product cost, without reducing the volume of products you create. This means that your profit margin can rise and you have more money to spend on other parts of your business.
Market expansion – A big benefit of manufacturing in China is that you can easily expand into new overseas markets. If your products are being created in China, chances are people there are going to be interested in your products.
High output in less time – China manufacturers have the ability to produce large orders of products in a very short time. This is because China is able to afford cheap labor, and have such big factories they're constantly mass producing manufacturing products.
Large number of suppliers to choose from – If you choose to have your products manufactured domestically, you might not have much choice in choosing a specific manufacturer. However, in China because there are so many different manufacturers in so many different industries, you can pick and choose one that is right for your company.
While there are a number of advantages from using manufacturing companies in China, there are also disadvantages to be aware of. Some of the biggest disadvantages include:
Communication and language difficulties – Manufacturing in China will be incredibly difficult if you don't know the language or the culture. It is recommended that if you're not familiar with the language you should hire a translator to make the process easier. The business culture in China is also very different from western business culture so you have to be aware of this when communicating.
Quality control – Creating and maintaining a quality product is very difficult when using Chinese manufacturers. You're not over there frequently or at all, so you don't really know the quality of the products. You might get an idea from the samples, but until your final product is made and sent you don't really know. You can use a third-party company to maintain a high quality or you could visit the factory regularly to check.
Intellectual property infringements – China is known for issues around protecting a company's intellectual property. You have to be very careful regarding trademark, plagiarism and copyrights with your products and with your manufacturer.
If you would like more information about the different ways to protect your IP in China, check out our other article.
High MOQ – Because there are so many factories in China and they focus on mass producing products, they might expect a high minimum order quantity when dealing overseas businesses. If your company can't accommodate this, you might have to negotiate with the manufacturers or find a different one.
Stigma around products being 'Made in China' – More people are choosing to manufacture their products locally or domestically, and businesses can actually attract customers using this. However, people are still buying products that are being manufactured in China, so it isn't really a deciding factor.
How to find manufacturers in China
For many companies, finding manufacturers in China that fit their brand, offer a reasonable price and high quality products can be difficult. It's a good idea before you start looking for manufacturers that you know the product you want made, the materials, the price you want to sell it at and how many you want made. If you know all of these things, you can actively search for manufactures that will suit your company.
There are a number of ways to find Chinese manufacturers including:
Online directories
Alibaba: Alibaba is an international business-to-business platform where businesses can find and connect with manufacturers. It is easily the most popular website for finding Chinese manufacturers, but it does have a reputation for having a large quantity of suppliers over quality ones.
Made in China: Made in China is another website that puts businesses in contact with manufacturers in China. Made in China is recommended if your company is looking to manufacture industrial products and parts and it provides inspection and reporting facilities.
Global Sources: Global Sources is Alibaba's biggest competitor, but it doesn't have trade insurance. It does have a rating system and reviews, so you should read through them thoroughly to make sure you find a reliable and trustworthy manufacturer.
Trade Shows
One of the best ways to find Chinese manufacturers is by attending the most popular trade show in China the Canton Import and Export Fair. It's held in Guangzhou twice a year and is split into 3 phases, the first phase is electronics, the second covers home decor, consumer goods and gifts and the third phase includes garments, shoes, textiles and office supplies. However, if you're unable to attend a trade show in China, there are trade shows in the United States that Chinese manufacturers attend. Trade shows are an incredible way to meet prospective manufacturers face to face, get information from them directly and compare suppliers in person.
Trade magazines
There are a number of different trade magazines or journals that will have a list of potential Chinese suppliers or manufacturers that you can use.
Sourcing companies
A sourcing company is a third party that helps a company find manufacturers or suppliers for products. You can use these companies to find the best supplier for you. A good sourcing company should have a system in place to find a manufacturer that is low cost and creates high quality products.
Referrals
Talk to businesses that are similar to yours or sell something you're interested in, they will be able to give you feedback based on their personal experiences and an insight into manufacturers you might use.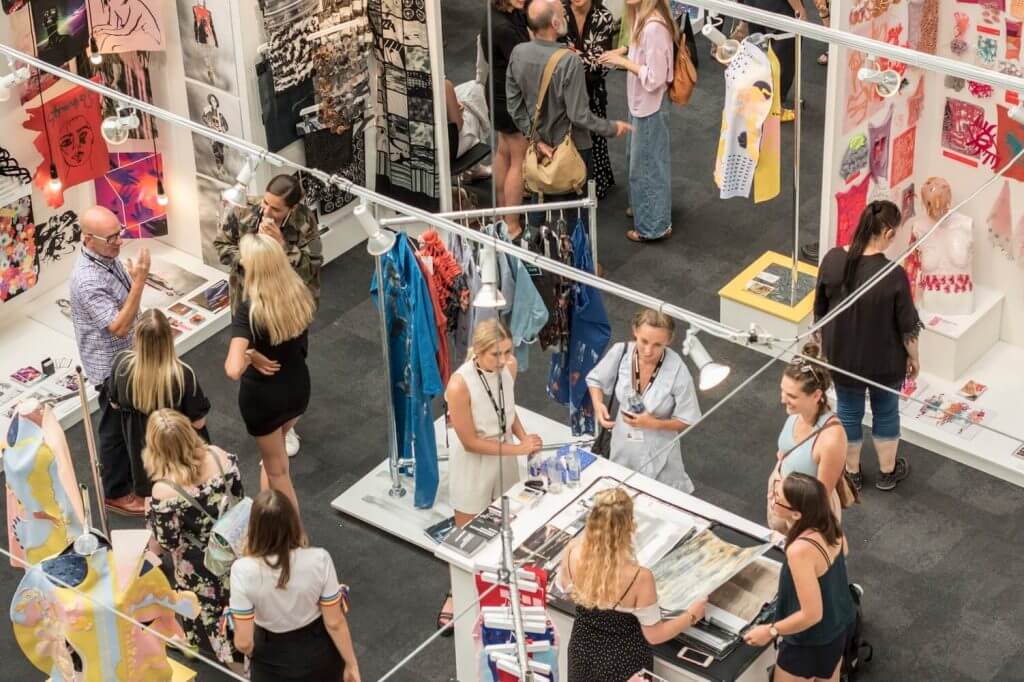 Chinese manufacturing regions
7 out of the 10 busiest ports in the world are located in China and the main bulk of business there is centred around the major cities, economic zones and trade hubs.
Here are 4 of the major manufacturing hubs in China:
Shanghai – Located on China's central costs, Shanghai is one of the busiest ports in the world. The main products manufactured here are textiles, electronics, automobiles, communication equipment and steel.
Guangzhou – Located near Hong Kong, it is one of the biggest port cities in China with the Port of Guangzhou being an important economic hub for the city. Guangzhou is known for manufacturing pretty much anything, from automobile parts to fashion accessories.
Shenzhen – Shenzhen is the world's manufacturing hub for electronics and it is also home to the world's second busiest port. Computer and technology manufacturing, electronics and telecommunications are the biggest manufacturing industries for the city.
Ningbo – The manufacturing industry in Ningbo is growing rapidly because of its close proximity to Shanghai and to a port. It's known for manufacturing everything from textiles and garments, electric appliances to iron, steel and biological medicine.
What are the different types of suppliers?
When you begin to look for different factories and businesses to manufacture your product, you might come across trading companies and sourcing companies.
What is a trading company?
Trading companies are not factories and don't manufacture products, they are middlemen that source products from factories then increase the price of the products and resell them and often specialise in a particular industry.
Businesses might find it easier to work with a trading company as they often provide easier communication (with translators), more products and smaller MOQs. However, in China there is a problem with trading companies posing as factories, which is why thorough research and communication is important.
When working with an actual factory or manufacturer, you can have control over or negotiate prices, lead times and make changes to the products being created. Trading companies usually have fixed prices that are much higher and no control over the production and quality of the products.
What is a sourcing company?
Sourcing companies are a third-party that helps businesses find manufacturers or suppliers that fit their specific needs. They usually have practices in place in order to help businesses find and evaluate manufacturers in terms of cost, lead time and quality control.
A good sourcing company will have a good knowledge and understanding of the language, traditional business customs and international trade procedures. Sourcing companies do vary in size, there are sourcing agents that do freelance work, small-to-medium-sized sourcing companies and large sourcing companies that usually only work with large retail companies. In your initial communication with a sourcing company, you should ask what other companies or businesses they've worked with, to see if they'll work with yours.
Sourcing companies may be expensive to work with, particularly if you plan on ordering a small amount of products. It's also important that you know exactly what products you want to order, because sourcing companies only help to find specific products.
How to verify Chinese manufacturers
One of the biggest problems businesses have when manufacturing in China is being scammed. Whether it's with fraud, poor product quality, high costs or long shipping times, businesses that are using manufacturers they've never used before, have the potential to be scammed or taken advantage of.
However, there are ways to stop this from happening:
Look at reviews – when researching manufacturers look to see if they have good reviews from companies that sell a similar product and are a similar size to yours. If you've already been in contact with a manufacturer, you can also ask for reviews from them from other companies and businesses.
Check business licenses – Manufacturers in China have to register with the government to have a unique company registration number. You can verify this registration number by visiting the Chinese government website or by contacting their Bureau of Industry Commerce. It's recommended that if you can't find these details or they can't provide you with this, you shouldn't do business with them.
Get samples – Ask for a sample item from the manufacturer you're thinking of doing business with. You can ask for this in your first email, and should be done before agreeing to anything long-term with the manufacturer. It might be slightly different to your final product, but you're just getting a sample to see the quality of their products, how long it takes to manufacture and how long shipping takes.
Visit the factory or company in person – This might not be an option for everyone, and if you can't visit your manufacturer in person it doesn't mean that they're not reliable. However, it is probably the best way to verify your manufacturers; you can see what the conditions for workers are like, what the products look like in person and talk about quality, prices and lead time face-to-face.
For a more in depth look into verifying Chinese manufacturers, check out our other article here.
What you should have before contacting suppliers
There are 3 things you should know before contacting any suppliers or sourcing products from China; what your product/products are, the price you're going to sell them at and how many you want to order from the manufacturer. When you know these, you will be able to find manufacturers that are relevant to what you're exactly looking for.
What are you selling?
If you don't have any idea on what product or products you want to sell, you shouldn't be contacting any manufacturers. Create an idea for a product, research if it will sell or if there is demand for it and create a basic prototype for it. Knowing exactly what you're after will help you choose a manufacturer who can actually make that product and help when you start communicating with them.
What is the sales price?
Knowing what price you're going to sell your product at will give you an idea of how much money you should spend on manufacturing in order to make profit.
What is your MOQ?
Manufacturers in China will usually have a minimum order quantity (MOQ), and if you know how many you want made, the process of negotiating with them will be easier.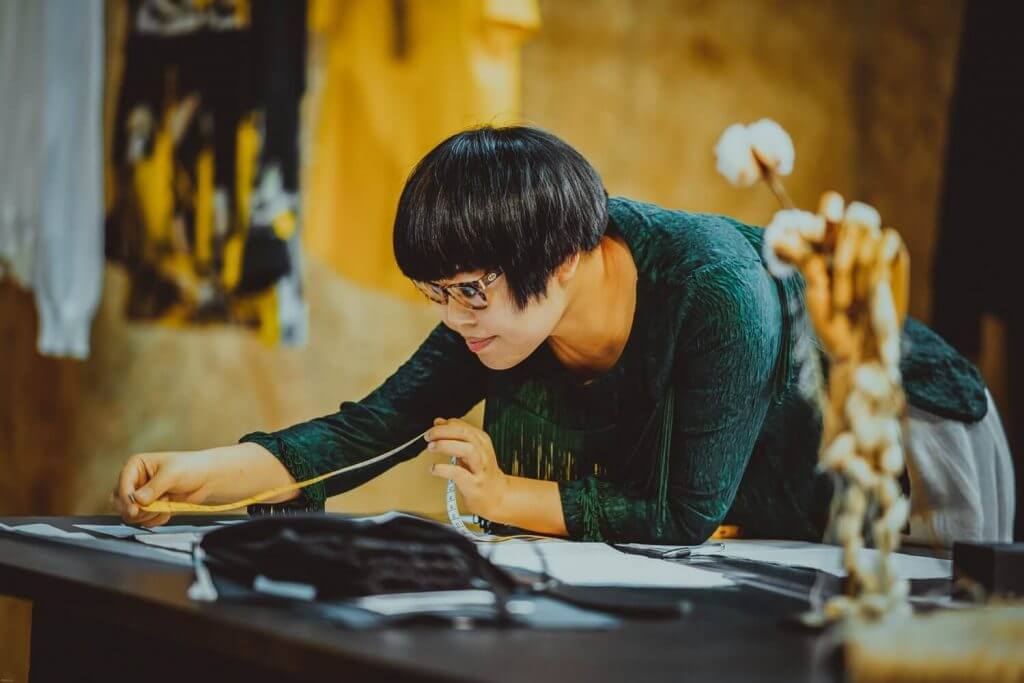 What are some of the top manufacturing companies in China?
Have you ever wondered how many factories there are in China? Reports from 2015 said there were over 3 million manufacturing companies in China, 10 times more than there was in America. Here are some of the most popular manufacturing companies in China:
Cosmetics and makeup
Owlcare – range includes cosmetic products, skin care products, body and hair care and perfume
Zhejiang Weiya Cosmetics Co., Ltd – focuses on lipgloss, lipsticks, eyeshadow, blush and gift sets
Guangzhou Q-MAXX Cosmetics Co., Ltd – produces and sells makeup including lipgloss, lipsticks, eyeliner, palettes, gift sets and more makeup
Guangzhou Yumei Leather Co., Ltd – specialises in travel bags, handbags, cosmetic bags and clutches, toiletry bags
Dongguan Mefapo Cosmetic Products Co., Ltd – range includes makeup and cosmetic accessories like hair brushes and combs, makeup mirrors and aerosol cosmetic products (face mist, nail polish spray and hair remover spray)
Shenzhen XingLitlong Trading Co., Ltd – produces and sells makeup brush sets, makeup applicators, mascara and lip balm containers
Clothing and textiles
Shandong Weiqiao Pioneering Group – produces and sells garments, cotton cloths, colour yarns and other textile products
Huafang Textile Co., Ltd – creates and sells textile products, textile raw materials, garments and they specialise in fabrics including knitted cloths, cotton yarns and imitation fabrics
Shandong Demian Incorporated Company – focuses on printing, dyeing, weaving and knitting of fabrics
Shijiazhuang Changshan Textile Co., Ltd – specialises in textile producing, trading, researching and printing and dyeing of fabrics
Electronics and technology
Shenzhen Huaqiang Electronic World – sustainable and innovative technology
Flying Communication Co., Ltd – specialises in screen protectors, phone cases and earphone cases
Shenzhen Linbova Technology Co., Ltd – produces and sells outdoor electronics, game controllers and bluetooth speakers
Shenzhen Hosing Technology Development Co., Ltd – focuses on producing USB cables, power banks and car and phone chargers
Shenzhen Saiqiao Technology Co., Ltd – specialises in mobile phone accessories, chargers, USB cables, HDMI cables and audio cables
How to choose the right manufacturer for your business
Choosing the right manufacturer is one of the biggest business decisions you'll have to make. Before working with a manufacturer, you should ask them a series of questions to make sure they're a good fit for your business.
What types of businesses do you usually work with?
You want to choose a manufacturer that has experience in making the products you're wanting. You also want to see the sizes of companies they've worked with and if it's similar to the size of your company, chances are you'll have a better experience than working with a manufacturer that hasn't.
What is your lead time?
You want to work with a manufacturer that can work with your time frame, but it can vary depending on what your product is and how many you're looking to buy. You should also take shipping into consideration and allow more time than what they tell you.
What are their payment terms?
The majority of manufacturers require a down payment before they begin to create your products. You should expect to pay less than or 50% of the total cost and it is a big red flag if they ask you to pay the full amount upfront.
How big is their factory?
If they have quite a big factory where they employ a lot of workers, chances are they've been in business for a while. If this is the case, it's a good indication that they have the experience needed to work with businesses and create your products.
What is their quality assurance process like?
Quality control is one of the most important aspects in the manufacturing process and you need to make sure your manufacturer has steps in place to ensure your products are of the highest quality. They should be able to provide you with a detailed list of steps or a guide they already have in place for quality assurance.
Where do they get their materials from?
Manufacturers should be able to tell you what materials they use and where they source their materials from. This helps you to ensure that the materials and components they are using are of the highest quality.
You should be comparing the answers from each manufacturer you speak to in order to choose the one that best works for your company. If one or a couple of companies stand out the next step is to ask them to send you samples of your product.
How to contact Chinese manufacturers
Now that you have figured out what manufacturers in China you want to work with, the next step is to contact them. Because there is a language barrier, the easiest way to contact them would be via email as they most likely have a person working there that understands English.
In your first email to a possible supplier you should identify who you are, the company you work for and where you're located. In this email you should also provide information on the product you want them to manufacture for you, as well as any images or drawings you have created in regards to the design of the product. You should also ask what their MOQ is, what their prices are and if they offer samples with the product you want to manufacture. You should be very honest and upfront about your expectations for/with working with this manufacturer. This first email to these manufacturers shouldn't be getting into specifics, it should just cover very basic details about the possibility of manufacturing with them.
How to maintain a good relationship with your manufacturer
Developing and maintaining a good relationship with your manufacturer in China can be incredibly important to your success as a business. If you have found a good supplier that works for you and your company, you should aim to use them for as long as possible, so you need to create a good relationship with them.
You can do this by:
Focusing on effective communication – Communication is essential to maintaining a good relationship with any manufacturer, but because you're using an international manufacturer it's even more important. You should be in regular contact with your manufacturer, keeping them up to date with everything going on with your business. It's also important to maintain contact with your manufacturer if you're having any issues with them and let them know the problems you've been having. The more of an effort you make to communicate effectively with your manufacturer in China, it's more likely that they're going to listen to your feedback and help you when you're not satisfied.
Being respectful of cultural differences – Business culture in China is very different from the rest of the world, so you need to do your research and be aware of this when you communicate with your manufacturers. For example, you should be prepared for frequent and lengthy meetings or emails when communicating with your manufacturer in China and expect to build a personal relationship with them as well as a business relationship because their culture values this just as much.
Pay on time – Make sure to consistently pay your bills fully and on time and if you can't make sure you let your manufacturer know well in advance. Remember that they are a business as well, and create a contract that specifies payment terms so you both can follow it.
Being honest and upfront – You should be honest with your manufacturers about your needs, because you can't expect them to predict or anticipate them. Being upfront with your manufacturers about your expectations will make the business relationship you have clear. If you completely change your expectations with things like shipping or lead time, your manufacturers will lose trust with you and won't be happy.
Companies will even use a Supplier Relationship Management Solution to ensure all their communications are in the same place.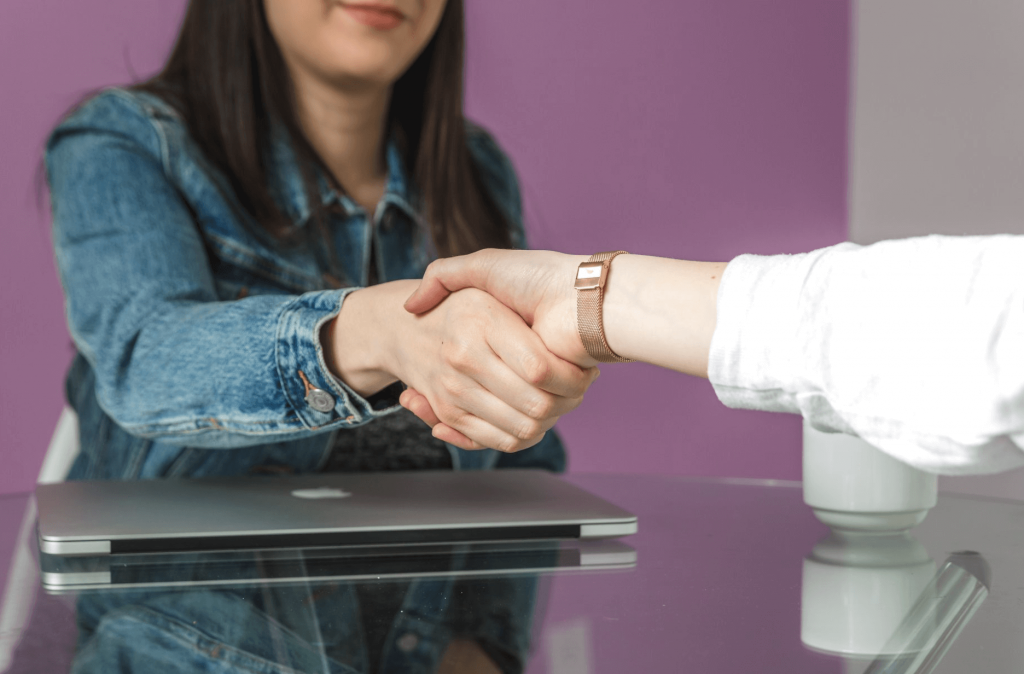 How to ensure product quality when manufacturing in China
Quality control is one of the biggest problems businesses have when manufacturing in China, but there are a few simple steps you can take to make sure you're satisfied with your products.
Awareness plays a big role when you're working with an international manufacturer. There is an obvious language barrier between you and your Chinese manufacturer so you should make the requirements and specifications for your product as clear and detailed as possible.
One of the best ways to make sure that you're going to get high quality products from your Chinese manufacturer is by visiting them. This way you'll be able to see their quality control practices in person, and see if they'll work for your product and your business.
If you're unable to visit your manufacturer in China, you can hire a third-party to inspect the factory and give a report to you and the manufacturer. There are a number of companies in China that provide this service that have translators to make the process easy for both of you.
Why getting samples from your manufacturer is important
When choosing a manufacturer, you should always ask them to send you a sample of the product you're wanting from them for your approval before moving forward.
Getting samples from your manufacturer is an important part of the process because it allows you to check the quality of the product, how it was shipped to you and how long it took you to receive it.
When you receive your product sample, look to see how it was shipped to you, i.e. via sea or air freight or by air courier. You should also note how long the sample took to get to you, because this will give you an idea on how long it will usually take when you order from your manufacturer.
Upon receiving the sample of your product, you should inspect and test the quality of it and if it looks like how you want it to look. This is an important step, and allows you to negotiate with your manufacturer about your product so you can get it exactly how you want it. This might take multiple samples, and a lot of back-and-forth communication with your manufacturer. Samples also allow you to test your product, and check that it does what you want it to do.
How Chinese New Year impacts production
You're probably familiar with Chinese New Year and the fact that the timing of it changes every year. The timing of the holiday changes every year because it is based on the lunar calendar, and not the Gregorian calendar we usually follow.
Officially, Chinese New Year only lasts for a week but manufacturing companies in China and their offices usually shut down 10 days before to give workers time to travel home. This means that in the weeks leading up to the holiday there is a big rush to manufacture and ship products before businesses shut down. This rush can lead to increased costs and a much longer lead and shipping time.
It can also take businesses up to a month to return to normal after Chinese New Year as after the holiday it is very common that people either change jobs or not return to their job at all. This leads to longer production and shipping times as manufacturers try to find new employees.
How can your business prepare for Chinese New Year?
Plan early – In order to make sure your business doesn't suffer any losses during Chinese New Year, you need to plan. Take a look at your sales from previous years at the time the holiday will be and figure out how much inventory you'll need. You'll also need to order your products well in advance, because of all of the problems that could happen with the shipping before and after Chinese New Year. If there are any problems with this inventory (quality, shipping times, etc) make sure you contact your manufacturer in China straight away.
Increase inventory – You'll want to increase your 'safety stock' of products, just in case something goes wrong. You should want to be over prepared with all of your inventory, so you don't sell out of anything and can't get more in for weeks.
Communicate with your supplier – Since your manufacturer has likely gone through shutting down over Chinese New Year in the past, you can always ask them about the experience and potential problems you might have. You should work together to figure out these potential problems and ways to overcome them so you're both satisfied.
Focus on quality control – Quality control issues are frequent before and after Chinese New Year, because there is so much going on with manufacturing more products and workers not returning from holiday. Make sure you're in contact with your manufacturer, and have a quality control process or checklist in place to make sure the products are up to your standards.
How to ship your products from China
There are 3 main ways to ship your product from China; sea freight, air freight and air courier, with each option having advantages and disadvantages.
Sea freight – This is the standard ocean shipping that most people are familiar with. Your products get loaded into containers and get sent slowly across the ocean. The main advantage of using sea freight for shipping your products is that it is the cheapest option. The biggest disadvantage is that it takes a very, very long time, usually months from when they're shipped to arrival.
Air freight – This is where your products are shipped via an air carrier, which may be commercial or charter. One of the disadvantages when shipping your products with an air freight is that it is very expensive, because this is an 'airport-to-airport' service you will have to pay separate haulage fees. However, businesses use this option when they have a lot of products they need shipped and they need them fast.
Air Courier – This is where a courier company (UPS, FedEx, DHL, TNT etc) will get your product from your manufacturer in China to your business. It's a door-to-door service, meaning that you book the shipment and then just wait for it to arrive. Air courier is the fastest and easiest option, so the majority of businesses use this option. The main advantage of this service is that the courier takes care of everything for you, they do the paperwork and will invoice you for any customs duty when your product arrives. Cost is again the major disadvantage when using an air courier, as it can get very expensive depending on how many products you want shipped and how big they are.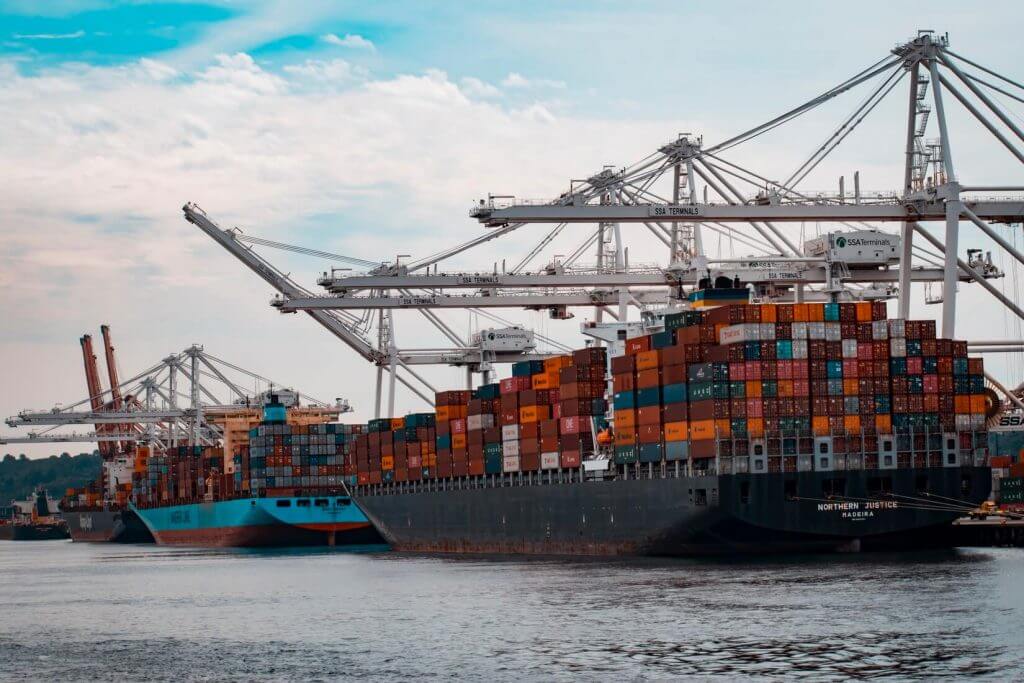 Getting your product manufactured in China can be confusing and stressful. We hope that this article helps you get started with manufacturing in China. The next step is creating your company so make sure to read our article Branding your business: how to create a brand from scratch.