Coronavirus (COVID-19) has turned the world upside down. Where just a few months ago, many businesses had a pretty good idea of where they were going for the year, the sheer number of applications for SBA loan relief and unemployment cases (22 million in the US alone) show this new reality is anything but normal.
With less work and certainty about what's coming next, many consumers are tightening their belts, reserving spend for the most essential of items.
Where does this leave the millions of product businesses out there though?
Is this a time to panic? Is this a once-in-a-lifetime opportunity?
We asked 11 product business professionals, working with products both online and offline, across a variety of different industries to chime in to discover the 1 thing businesses should be doing right now.
Here's their advice:
Zack Drisko – Founder of Rainmakr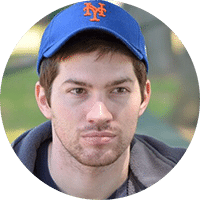 "It's important to make sure you take a deep breath and take a step back for a moment. It's easy to just keep doing the same things but put in longer hours, but the world has changed overnight. Those same things might not work right now. You could be helping your customers in a new way, but you need to set aside a little time to get creative and look for opportunities to serve your customers. Is this the time to make your website a better place for customers to buy? Is this a time to offer a better delivery option? Is there a different way to get the word out about what you do that you've been neglecting? The businesses that ask these kinds of questions are the ones that will thrive and continue to help their customers during this strange and uncertain time."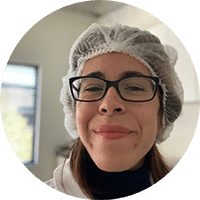 "Keep doing the same things you were doing before, but now push even harder. I believe all crises are opportunities."
Carl Hendy – SEO & Ecommerce Consultant, Carlhendy.com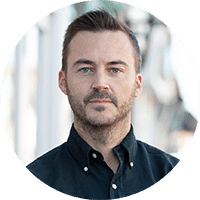 "Do not make any knee jerk reactions to changes in your long term SEO plan. SEO can take many months to work therefore changes implemented previously may not be rewarded yet, therefore, do not let that effort go to waste by making hasty decisions."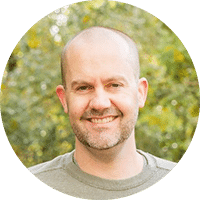 "The websites that are killing it right now are ones that sell things that can be used around the home. If you are selling products for DIY home projects (power tools, paint, sheds, etc.) or things that families can do together (games, trampolines, outdoor activities, cookbooks, arts & crafts, etc.) you need to hit your whole email list, reminding them of the things you carry that will give them something to do to relieve their boredom. You also need to move those types of products to your Home Page Featured Products section.
If you are not selling anything like that, do your best to market your products with a COVID-19 spin … 'Even though you can't be together now, show them you care by sending [product name] …' … 'There's no better time than RIGHT NOW to learn to play a guitar! …'"
Shep Hyken – CAO (Chief Amazement Officer), Shepard Presentations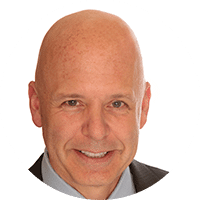 "All businesses—product-based or otherwise—must remember that what's going to set them apart isn't actually their product—it's the experience they offer their customers. COVID-19 has drastically affected the worldwide economy, leaving many people uncertain and even scared. This creates an opportunity for companies to forge deeper connections with their customers. Reach out to them not to sell, but to serve. In some cases that may simply be to see how they're doing. Be authentic and empathetic. If a company is forced to cut back, try to avoid areas that are visible to the customer. While customers may be more patient during the crisis, they will still remember. If you cross the line, you risk losing the customer's business. In short, prove to your customers that you are there for them in times of crisis, and you will be rewarded with customer loyalty both now and in the future."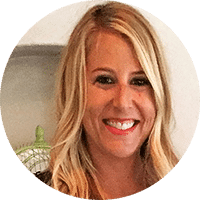 "Developing an omni-channel experience for the new future. Brick & Mortar retailers are now forced to create the same in-store customer experience online that, once the safe at home is lifted, will be crucial for re-opening and moving forward. The omni-channel customer has proven to be more valuable than brick & mortar or online only customers. This will true now more than ever. The other CRUCIAL element to survival as the PPP money is rolled out over the next couple weeks – having a plan on how to use those funds to keep people employed, sell and build a new stronger business than before. PLAN for the future."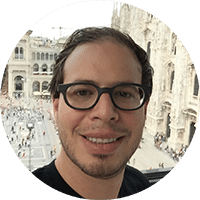 "The one thing we should be doing right now is not going into triage and panic! Do not make foolish moves to weaken your brand and product by offering crazy discounts and desperate pleas for sales. Things will get better!"
Jimmy Rodriguez – COO, 3dcart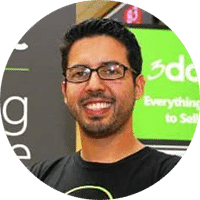 "As consumer's behaviors change during the pandemic toward online purchases, businesses should dedicate their efforts towards developing a strong eCommerce presence. For businesses still lacking an online store, using an eCommerce platform would allow them to go online with minimal efforts. And businesses that already have an eCommerce website should look into available coronavirus assistance programs that can help them reallocate resources towards online marketing, including paid-per-click advertising and search engine optimization."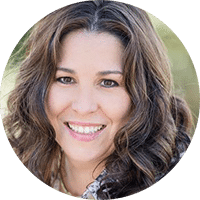 "Focus on being a giver. It really frustrates me. A lot of people are trying to jump into different product lines to be opportunistic during this time.
Whatever businesses can give, now is the time to give. Even if you think you have it bad and your business is tanking, many other people have it much worse. The world is paying attention to businesses that are giving and helping, and putting profits aside to help people and the greater good.
It is amazing what the universe gives to you when you focus on giving rather than getting."
Chloë Thomas – Author, Speaker, and Podcast Host, eCommerce MasterPlan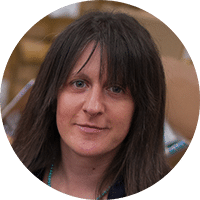 "Looking after their people. Right now we're in a weird strict lockdown state – it's temporary and hard to predict what will happen some businesses are flying, some are failing but it's temporary. After that is going to come a longer (possibly permanent) new way of living, and that's what you should be planning for. The number one thing you need to make sure you have for the second stage is a business that still works, a business where your suppliers are still there and happy to work with you, where your team are still motivated, where your customers still want to associate with you. Look after your people now, and you will have a successful business in the future."
Joshua Uebergang – Head of Strategy, Digital Darts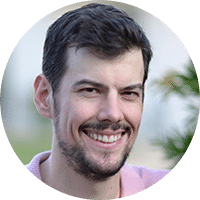 "If you're a product based business, people are able to use your product while social distancing, and you haven't taken your business online yet, now is the time. If you're B2B, consider going direct to the consumer. With consumers being forced to stay at home and turn to online shopping, there are niches thriving such as baby products, medical, food and beverage, work from home products, toys, and health and wellness.
Consumers are spending more time on social media in total so now is not the time to scale back on marketing. Facebook CPMs plummeted in March due to the increase in the number of users."
---
These individuals know what they're talking about. Don't hesitate to follow them for more nuggets of information. Overall, hopefully this helps provide some clarity and relieves some of the stress around developing or running a product-based business in these strange times.
If you enjoyed this round-up, don't forget to share it with one friend who could use this insight.