You have designed your product, tested and validated the market and the next step is to get your new product made. The question now is should you use a local supplier or an international supplier?
There are pros and cons to sourcing your products locally and internationally. Many companies will choose one or the other or even a combination of both. In truth, it really does come down to your own brand, business and timing. Local manufacturing can have increased sustainable outcomes with a reduction in transportation and logistics. International suppliers, on the other hand, many be able to reduce your costs through efficiencies of scale.
To help you decide, we put together some advantages for both options to better understand whether to source your products locally or find an international supplier.
"Being able to pick up the phone and call or text your supplier can save headaches and confusion around landing times and production updates."

Ease of communication
Local Supplier Advantages
Using a local supplier can create advantages from ease of communication to brand building and customer confidence. Understanding some other advantages can help make your decision for you.
1. Ease of Communication
Choosing a local supplier for your new product can have many advantages in even the most simple ways. For one, communicating with your supplier is easier when there isn't a language barrier. While many international manufacturers work with English speaking procurement officers, local suppliers will often use English as a first language and be in the same local time zone as you are.
Being able to pick up the phone and call or text your supplier can save headaches and confusion around landing times and production updates.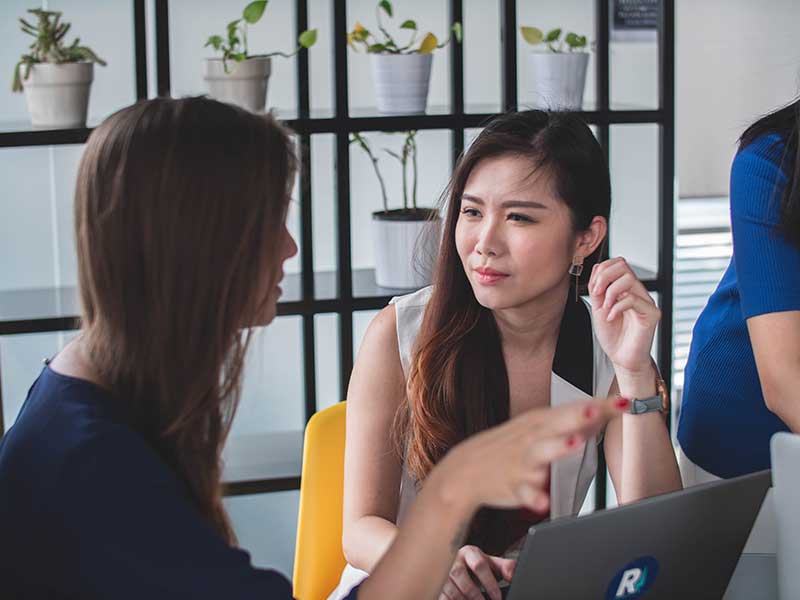 2. Faster Turn-Around Times
Without the need for long email threads and back and forth during the product design and sampling phase, you can often produce your new product more quickly with a local supplier. Visiting the factory or warehouse and having a conversation about design can greatly speed up the development process allowing faster turn-around time.
Using local suppliers can greatly reduce the length of the supply chain management needed in your company. By utilizing local manufacturers, you can also reduce logistics costs and also provide a boost to the local economy.
Sourcing locally gives you the ability to maintain transparency in your supply chain and understand exactly where your bill of materials are coming from. With shorter supply chains for your products you can keep less inventory and reduce your ordering quantities.
3. Easier Quality Control and Sampling
Local manufacturers have an advantage for businesses who are wanting to keep a close eye on quality control. With new products and complicated designs, sampling and quality control are essential to maintaining brand equity.
With nearby manufacturing, brands have the ability to keep more strict control over the quality of their products. By utilizing local manufacturing facilities, companies can increase their level of production quality and brand consistency.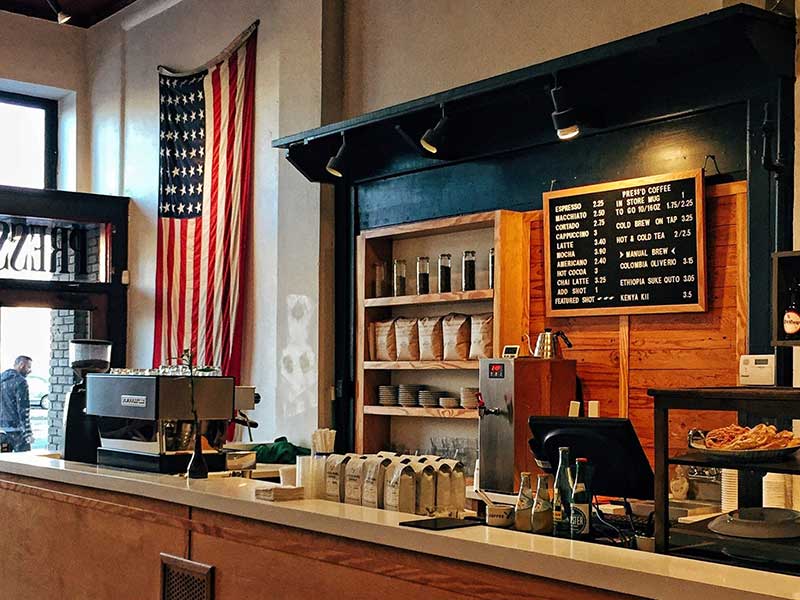 4. Increase in Brand Equity
With many customers wanting to know where their products are made, using local manufacturers can boost your brand's image. Showing that you support the local economy and other businesses nearby can help increase your customer loyalty and retention rates.
Increases in customer demand for locally sourced products can give you a competitive edge over other brands competing for your customers.
5. Government Incentives
Often local federal, state or municipal governments will offer a range of incentives to source your products locally. From tax incentives to help with sourcing suppliers, local procurement has many advantages. In order to help boost the local economy and encourage job growth, governments are always happy with businesses who source locally.

International Supplier Advantages
While there are certainly many advantages in sourcing locally, using an international supplier could be better for your brand.
"Put simply, if you order more products, you get a discount per item in your order."

Economies of scale
1. Economies of Scale
For companies that have initial capital, producing new products overseas can see benefits in the economies of scale. Economies of scale refer to the reduction in the cost of goods as the amount of goods increases. Put simply, if you order more products, you get a discount per item in your order. Often times, international suppliers will provide size break discounts to provide a more competitive quote for your business. While this does result in huge orders and warehousing costs, if you have the demand and ability to warehouse your stock, this can be a valuable option.
2. Streamlined production practices
While America has a proud tradition of quality locally made goods, many international markets are technologically advanced. Suppliers in China, India and South-East Asia have regions and towns setup for manufacturing certain products. Whether it is electrical goods in Taiwan, garment manufacturing in India or cosmetics suppliers in China, these countries have streamlined many of their production processes.
With these lean manufacturing systems, international suppliers can often produce goods faster. This can allow for more transparency and assurance in landing times. Understanding exactly how long production will take is essential when outsourcing your manufacturing.
Mature production systems allow for quicker turn around times and the ability to launch your products more quickly.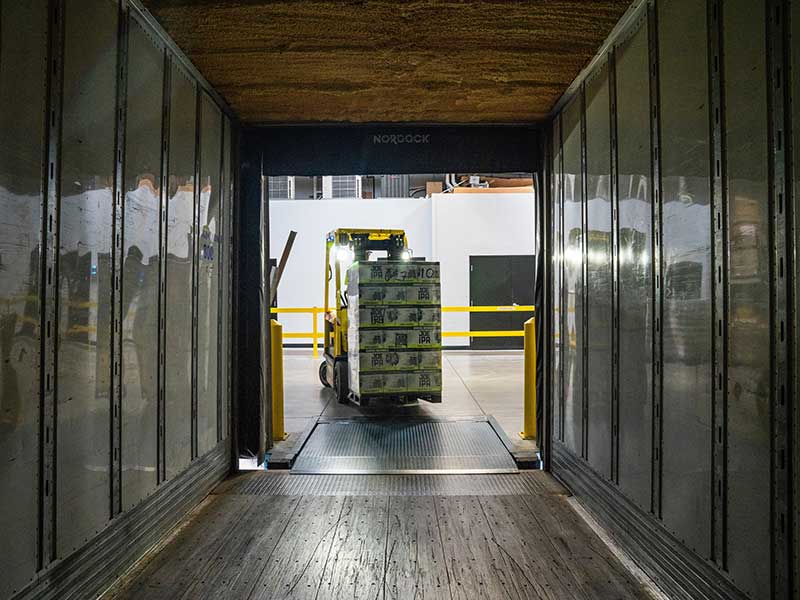 3. Industry leading locations
As mentioned above, some international sourcing regions like Guangdong and Zhejiang in China have been built around specific industries. While you may want to source your suppliers locally, sometimes the best manufacturers for certain products are located overseas.
Texas, New Jersey and California have fine crafters of leather goods, however regions in Italy are known around the world for their fine leatherwork. Similarly, Canada has a reputation for advanced technical sportswear.
Understanding and utilizing the best regions for manufacturing your products can result in better quality and even stronger branding.
4. Lower production costs
Low cost country sourcing (LCCS) is a method of production that takes advantage of lower labor and costs in production of other countries.
Due to inconsistencies in currency value, cost of living and other factors, some international countries have lower wages and material costs. This in turn leads to a reduction in the cost of a final product and increased margins for your company.
While logistics cost may increase due to the distance your product needs to travel from factory to warehousing, sometimes these increases are still covered by lower production costs.
This in turn can make it worthwhile overall to manufacture overseas.
5. Trade incentives and partnerships
As countries begin to understand their needs and reliances on other economies, many trade incentives and partnerships are available to your business.
Different countries will often have specialized agreements to allow for easing of costs like tariffs and cross-border taxes. Some of these agreements can make the shipment and logistics of products much easier to achieve.
In some cases with the integration of modern technologies and tracking, international shipments are more transparent than local ones!
When sourcing your international suppliers, make sure you check if there are any relevant trade incentives and include these in your decision making process.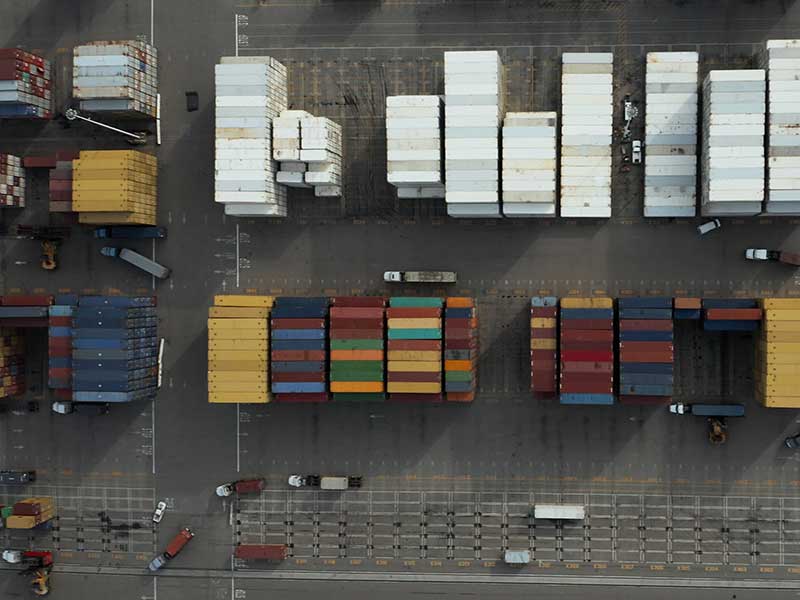 To manufacture internationally or source locally?
So which one is the correct choice? The reality is that both outsourcing production or keeping production local have their benefits and their drawbacks.
Dependant on your size and resources, moving production overseas can help increase your volume and reduce your production costs. Local suppliers have an inherent advantage of customer service and location, however with better communication technologies, partnerships can exist from one side of the globe to the other.
Using software solutions to maintain your relationship with your suppliers helps to remove the barriers of distance. Software solutions for collaboration can ensure your team throughout your entire supply chain is on the same page no matter where in the world they are.
Ultimately, our main tip for choosing your suppliers is to understand your brand fit and shared values. Your supplier will be your partner in your business and as long as you have a strong partnership you will be able to product your products anywhere.
Still confused?
Take our quick questionnaire to help you decide!
Take the Questionnaire